Convenient. One-on-one. Personalized.
OUR MISSION
We train you to succeed when you have to speak persuasively but keep it brief.
Trusted to coach staff, partners, and grantees by clients like these: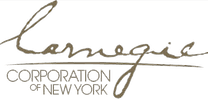 HOW WE ARE DIFFERENT
We are unique in that we coach by video call only. All you need is a computer and a quiet place. Your coaching is convenient, one-on-one, personalized based on your work–and fun.
And because neither you nor we have to travel to do the training,

we also lessen our carbon footprints.
"My grantees loved the training."
Geri Mannion
Program Director, Carnegie Corporation of New York
"I found it to be extremely useful."
Diane Samuels
Vice President, Talent and Human Resources, Ford Foundation
"I wish I would have had this training earlier."
Kyle Kutuchief
Program Director, Knight Foundation (video)
"A valuable opportunity."
Todd Shenk
Program Director, Rasmuson Foundation
"The coaching was invaluable."
Damian Thorman
Former Director, White House Social Innovation Fund
"Seriously one of the best trainings I ever had."
Marielena Hincapie
Executive Director, National Immigration Law Center
"Marc's research made the training very personalized."
Michelle Dover
Program Director, Ploughshares
"Elevator speech training is an effective tool."
Lora Saalman
Associate Senior Fellow, SIPRI
"Marc did a phenomenal job."
Sara Kutchesfahani
Director, N Square DC Hub (video)
"It's a brief but extremely useful session."
Pavel Podvig
Senior Researcher, United Nations Institute for Disarmament Research
ELEVATOR SPEECH FRAMEWORK
This one-pager will help you build the story of your project, organization or yourself.