Be clear, memorable, and convincing.
Be clear, memorable, and convincing.
Trusted by clients like these: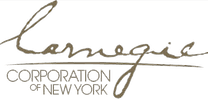 Elevator Speech Training helps you create interest and confidence in your project, organization, or yourself. We coach you by video call. All you need is a computer and a quiet place. Your coaching is one-on-one, personalized, confidential–and fun.
"I found it to be extremely useful."
Diane Samuels
Vice President, Talent and Human Resources, Ford Foundation
"I wish I would have had this training earlier."
Kyle Kutuchief
Program Director, Knight Foundation (video)
"Elevator speech training is an effective tool."
Lora Saalman
Associate Senior Fellow, SIPRI
"A valuable opportunity."
Todd Shenk
Program Director, Rasmuson Foundation
"The coaching was invaluable."
Damian Thorman
Former Director, White House Social Innovation Fund
"Marc's research made the training very personalized."
Michelle Dover
Program Director, Ploughshares
"The training gave me skills applicable to any situation."
Noelle Pourrat
Program Analyst, Carnegie Corporation of New York
"Marc did a phenomenal job."
Sara Kutchesfahani
Director, N Square DC Hub (video)
"It's a brief but extremely useful session."
Pavel Podvig
Senior Researcher, United Nations Institute for Disarmament Research
"I am so glad I had this experience."
Michelle Andonian
Founder, Core 375 Project, Detroit (video)
Elevator Speech Framework
This one-pager will help you build your "Sequence" – a series of key points to tell the story of  your project, organization or yourself.